Hector Sanchez
The Garza Law Group
Immigration Specialist.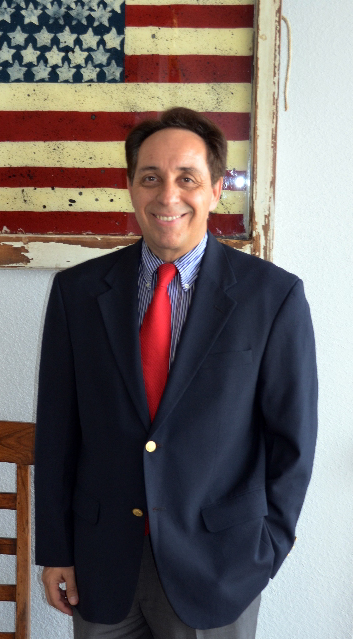 Mr. Sanchez practiced law in the country of Columbia for over 15 years.  He brings vast experience and knowledge of Latin American countries to our representation of your case.   Mr. Sanchez has been working as a legal assistant handling and specializing in  immigration situations for several years in Texas.   Dedicating his time to immigration issues has permitted the Garza Law Group to have a very high success rate in stopping deportations, obtaining bond for clients in removal proceedings,  obtaining relief through asylum and the  Convention against Torture, adjusting status and obtaining citizenship.
Call us for all of your immigration needs.
Immigration
I. Deportation Defense.
The deportation of a love one can be a devastating situation and it have an immediate, overwhelming and crushing impact on immigrants and their families. If you are detained by immigration authorities, you won't be able to give financial support your family but also you will face a dangerous posture to loose all you have. If you are deported, you will be taken away from your family, your believes and your goals completely. The threat of deportation is scary, and can be overpowering and a life negative impact. Even if you have a green card, one mistake can place you in deportation proceedings, and can lead to detention and removal from the country by the Immigration authorities.
If you are facing removal proceedings or anticipate facing removal proceedings or if you are facing criminal charges and you are not a U.S. citizen, call now for a free phone consultation. The right defense can make all the difference in your case.
We can help through:
Asylum.This is a form of protection for people who have had fear of persecution in their home country and have fled because of that.
Withholding of Removal – Protection under the Convention Against Torture (CAT). Protection under CAT would be use when an individual has been tortured by a member of his/her home country's government or by some person or group the government cannot control.
Cancellation of removal for persons who are not lawful permanent residents. This defense is available if you can prove ten years of physical continuous presence in the U.S., and can also show that your being removed would cause exceptional and extremely unusual hardship to your a spouse, parent, or child who is a U.S. citizen or permanent resident.
Cancellation of removal for persons who are lawful permanent residents. This defense is available for permanent residents (those who have green cards) who are deportable or inadmissible from the United States, usually after they have committed a crime. To qualify for a cancellation of removal you must prove that you have had your green card for at least five years, you have lived in the United States continuously for seven years after been admitted in any status and, you have no criminal convictions which can be classified ad aggravated felonies.
Voluntary Departure. Voluntary departure avoids the stigma of formal removal by allowing an otherwise removable alien to depart the United States at his or her own personal expense and return to his or her home country. In other words it's a way to leave the U.S. without staining your immigration record with a past order of removal.
II. Consideration of Deferred Action for Childhood Arrivals (DACA).
This is a kind of administrative relief for certain people who came to the United States as children and meet several guidelines. They are also eligible for work authorization. Deferred action is a use of prosecutorial discretion to defer removal action against an individual for a certain period of time. Deferred action does not provide lawful status. If granted, it's for a period of two years, subject to renewal.
You may request DACA if you:
Were under the age of 31 as of June 15, 2012;
Came to the United States before reaching your 16th birthday;
Have continuously resided in the United States since June 15, 2007, up to the present time;
Were physically present in the United States on June 15, 2012, and at the time of making your request for consideration of deferred action with USCIS;
Had no lawful status on June 15, 2012;
Are currently in school, have graduated or obtained a certificate of completion from high school, have obtained a general education development (GED) certificate, or are an honorably discharged veteran of the Coast Guard or Armed Forces of the United States;
Have not been convicted of a felony, significant misdemeanor, or three or more other misdemeanors, and do not otherwise pose a threat to national security or public safety.